Same thing just for the smart user who wants to ease his mind on the monthly coffees and save some solid coins on it. Truly looking forward to go through a whole year of completely different harvest season and origins with you. 

| | | |
| --- | --- | --- |
| 01 | 12 | 24 |
| Curator | Months | Coffees |
Every month we will pick the best coffees we can find from award winning micro roasters. Selecting every lot with the strongest focus on quality, transparency and diversity.
Sharing excitement for true specialty coffee.
Welcome to another chapter at tōrnqvist, or actually the same thing we do for years, striving for the best quality in the world of coffee.
Handpicked, selected and packed.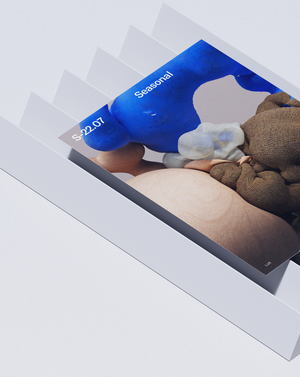 We are excited to present you our most favourite coffees throughout the year. Together with an exclusive series of 3D-artworks and specific topics each month.
Two top notch coffees according to our values and the current season.
An exclusive series of 3D-Artworks and insights on specific coffee topics.
The Seasonal web app with all details about each coffee.
Four brewing recipes for on point brewing out of the box.
Free delivery straight to your doorstep every month.
With our expertise and equipment, we develop the perfect recipe and write the precise brewing instructions for each coffee delivered. With such you can nail every cup just right from the first brew, without losing valuable grams to under or over extracted cups.

The instructions are based on our recommended equipment, the Commandate C40 and our modified Kalita Wave Dripper 155, as well as playful Aeropress recipes to highlight different aromas in each coffee.
Step up your coffee game.
We are proud to work together with some of the most dedicated and experienced roasters out there. Selected according to our critical values in transparency, seasonality, quality and clean roasting profiles.
To this day unmatched in their idealistic approach to true transparency in the world of coffee. Joanna and her wonderful team in Stockholm have been on our side since the very first day with the van on the local market in fishtown. The wonderful Peachy Ethiopian 'Hunkute' was the first coffee we served and we have served it ever since. 
Joanna and her early business partner Erik gave the core inspiration for what we are doing today. They never serve espresso roast, know every single farmer in person and focused their whole company on communicating with the final consumer and coffee shops they work with. If you don't like acidity in your coffee simply choose a coffee from Brazil with no acidity instead of overdeveloping a vibrant Kenyan. Coffee should always be clean in roast and only then this wonderful complex fruit will be able to showcase its very personal story. It is the task of the Specialty Coffee Barista to brew it on point with a pump or without. Simple as that. 
We love working with Joanna year after year and will always continue to do so to support this wonderful idealistic approach and excellent quality in coffee.
This text could become a way too long text as Esben & Linus became friends through their approach in modern coffee and today hold onto a strong friendship that reaches beyond the world of coffee. Esben Piper is the founder of LaCabra and has always been an inspiration for so many within the industry. With his dedication to pushing limits to another level he gathered the most charming and loving people around him that we have met in specialty coffee. This genuine team is striving for excellence every single day and really doesn't miss a detail on their journey. The roastery accounts to the very best in the world, with a strong focus on experimental lots and pioneering farmers alongside with some of the very best lots from Brazil we have ever brewed.
Besides many long discussions on the development in the coffee world, La Cabra inspired tōrnqvist in terms of water quality and with that made a huge step that we are very thankful for. It could be long and complex to explain but it isn't, you simply need the best water to brew the best cups and LaCabra collaborating with EverPure delivers an incredible result! Thank you everybody at LaCabra, thank you Esben for everything you did in the past for us, the inspiration you gave to us and the countless discussions you have started with beautiful results at the end. We are truly looking forward to many years ahead as a little extended family.
A roastery that has started a new journey for tōrnqvist. About 9 years ago we have sipped the very first specialty coffee at a small cafe in Berlin. That very coffee was sourced and roasted by Coffee Collective and arised the curiosity which carries on until today. Through their strong focus on DirectTrade, they have been true pioneers in Specialty Coffee when they started off. In their tiny first shop in Jaergersborgade they have shaped what became today the standard in trading. Among their coffee line up througout the year, we are always looking forward to their releases from Kenya, Ethiopia and Bolivia. We are proud to be part of their journey since so many years and excited to see where they are heading from here.
A new partner on our side. Talor and her super colourful and bold Donut shops in Norway. Working in coffee for over 20 years brings an incredible experience that you can clearly taste in every cup. While we couldn't get a bite of their Donuts, we have brewed some of the most exotic cup profiles from the Team at Talor Made. Most of their coffees are top notch lots sourced by Nordic Approach who accounts till today as true pioneers in sourcing coffee. We are happy to share Talor's work with you and look forward to very diverse upcoming lots and hopefully some Donuts one day.
It doesn't need much to describe Tim Wendelboe. In our eyes he is simply the Godfather in Specialty Coffee.
He is the one who has started Scandinavian Specialty Coffee and with it inspired so many across the world. With his incredible curiosity and educational approach he gained probably the strongest knowledge in Brewing, Roasting but especially growing coffee. He sets himself apart from many others by running his own farm, Finca Tamana in Colombia, where Tim constantly tests and analyses the agriculture of coffee. We are beyond thankful for his work and the knowledge that he has shared for so many years. Next to his colombian lots, we are always looking forward to the arrival of his Kenyan, Ethiopian but especially Rare Geisha lots.
We are very proud to welcome multiple coffee champion Ben Morrow and his team of the Manhattan Coffee Roastery in Rotterdam. Ben has made a name for himself through several coffee Masters presentations with an incredible cup quality and truly experimental lots in speciatly coffee.

We will always stay in touch with his team and look out for those truly outstanding coffees to share with you.

Whenever you open the box and see their Logo be ready for some unique experience.
We are stoked to introduce you to the Belgian Cup Taster Champion Jens Crabbé and his team at MOK in Belgium. 
The first time we got in touch was through Massimo the brother of Linus, who is doing his PHD in Brussels and became a regular at MOK. After a few samples and cupping sessions at tōrnqvist we knew we will have to drop a line to Jens and share his work with you. 

MOK is an award winning micro roastery who is striving for a similar idealistic approach like our other partners. They are trying to know every single farmer they source from in person and working with them year after year with the goal to rise life and cup quality at the farm. 

We are looking forward to share more of MOK with you in the future and hope you love their lots as much as we do.

Anne and Charles, a wonderful loving couple from south of Sweden in Helsingborg. Being one of the pioneers and very first Specialty Coffee Roaster in Scandinavia they have inspired many, including us.

Every time we travelled up north, we made sure to stop at their lovely coffee shop that has been around for 10 years. Today they closed the Shop and run a beautiful Roastery with a small team and a big heart. Sourcing and roasting excellent quality coffees especially from Colombia, year after year.

We are very happy to work together with those two from our coffee van till here.

Make sure to stop at the Roastery for Pancakes and a Flattie by Anne and Charles when traveling up north!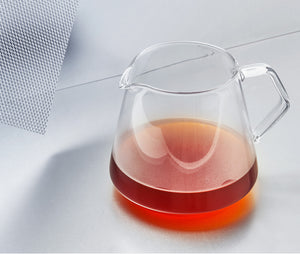 EUR 40 mthly.
We will make sure that you receive the top notch stuff out there every single month. Let's enjoy life and share a new routine together packed with quality, diversity, on point recipes, knowledge on coffee and beautiful artworks to collect.
SUBSCRIBE MONTHLY
EUR 460 ann.
Same thing just for the smart user who wants to ease his mind on the monthly coffees and save some solid coins on it. Truly looking forward to go through a whole year of completely different harvest seasons and origins with you. 
SUBSCRIBE ANNUALLY