Coffee Selection
Our monthly selection of the most exciting coffees from award winning roasters who share the same values as us. Direct traded & crisp clean.
Seasonal. Next level coffee subscription.
Curating the finest lots of each harvest season. Each month, shipped straight to your door with plug and play recipes in our Seasonal app and an exclusive series of 3D artworks.
JOIN THE COMMUNITY
The Tray
Our iconic matt black trays. Framing the brewed cup with a little note to communicate details of it's origin and profile.
Mat – Fenix / Prod – Handmade in Germany
€35,00
SHOP NOW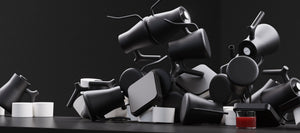 Equipment
Our collection of the finest brewing equipment. Focused on quality, precision and durability.
SHOP NOW
Our Approach.
With transparency and quality at its core. Striving for a conscious consumption in modern coffee together with you.
READ MORE